About Bro. Randy…
Randy Boone is the Minister of Music/Education at Grove Hill Baptist Church in Grove Hill, AL where he has served since 2003. Saved at age 12 and surrendering to the Lord at age 17 he has been in the ministry for over 40 years serving the Lord in Mississippi, Alabama and Florida.Ab
Randy has led music in over 125 revival efforts in Louisiana, Mississippi, Florida, Alabama, and Tennessee. He graduated from the University of Mobile and holds a Master of Ministry degree and a Doctor of Ministry degree in Christian Counseling from Covington Theological Seminary.
He is married to Becky from Lucedale, MS and has 4 children and 2 grandchildren.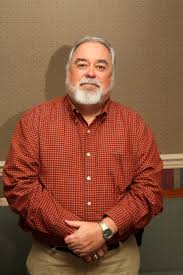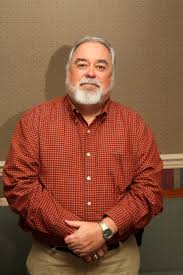 Music Ministry
The Music Ministry of Grove Hill Baptist Church is dedicated to the worship of God Almighty; the edification or building up of the body of Christ, and the proclamation of the Gospel until Christ returns.
Worship – because God is worthy and worshiping Him will never cease for all eternity.
Edification – because God has gifted each of us with talents and abilities to be used by Him and for Him.
Proclamation – because God has commanded that we "Go into all the world" telling the good news of salvation.
Below you'll find a listing of all our music groups. God has blessed us with many talented members. We would like for you to be next! If you have any questions about the Music Ministry please contact our Minister of Music, Dr. Randy Boone 251 275-3238 randy@grovehillbaptist.org.
Celebration Choir – Our Sunday Morning Worship Choir – Young adult all the way up until you can't sing anymore! Rehearsals are Wed. night @ 7:00 in the choir room. We sing all styles of music that lift up the Lord. No audition required. Only requirement is attendance in worship and rehearsal.
KidsJam – Our preschool through 6th grade grade choir. Rehearsal is Wed. 6:00 during the school year. This group sings sometimes with the Celebration Choir for Sunday morning worship and different musicals throughout the year. All you have to do to be part of this choir is come to rehearsals!
Instrumentalist – Comprised of piano, organ, keyboard, clarinet and bass guitar. Rehearsals are Wed. @ 6:15. This group plays every worship service and sometimes accompany CD tracks in our praise and worship. Right now we are looking for acoustic guitar and drummer specifically. Any instrument is welcome to join us. Participation is by audition. See Bro. Randy for details.
Media Team – These guys are great! All volunteer group that does sound, video and television broadcast every week. Right now looking for computer savy servants who are willing to work with video every week.